PARTNERS
As the largest military tactical retialer in China, we are maintaining good relationship with numbers of tactical manufactures which are famous internationally.
These relationships made us became the exclusively distributor or largest dealer for lots of brands in mainland China.
We helped these brands opening the market in China, made them became the most familiar brands for the military fans in China.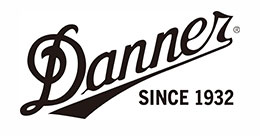 Danner Inc. is standing on the peak of the global footwear industry, and it fused the high-tec material with the traditional classic design.
With the strictest selection of the raw material leathers and handcraft production technics, Danner became the pronoun of the top class footwear and is regarded as Rolls-Royce in the footwear industry.
It product line includes traditional outdoor, casual, Heritage classic, business, military, work and hunting.