SINCE 2010, OUR SALE AMOUNTS INCREASED BY 10 TIMES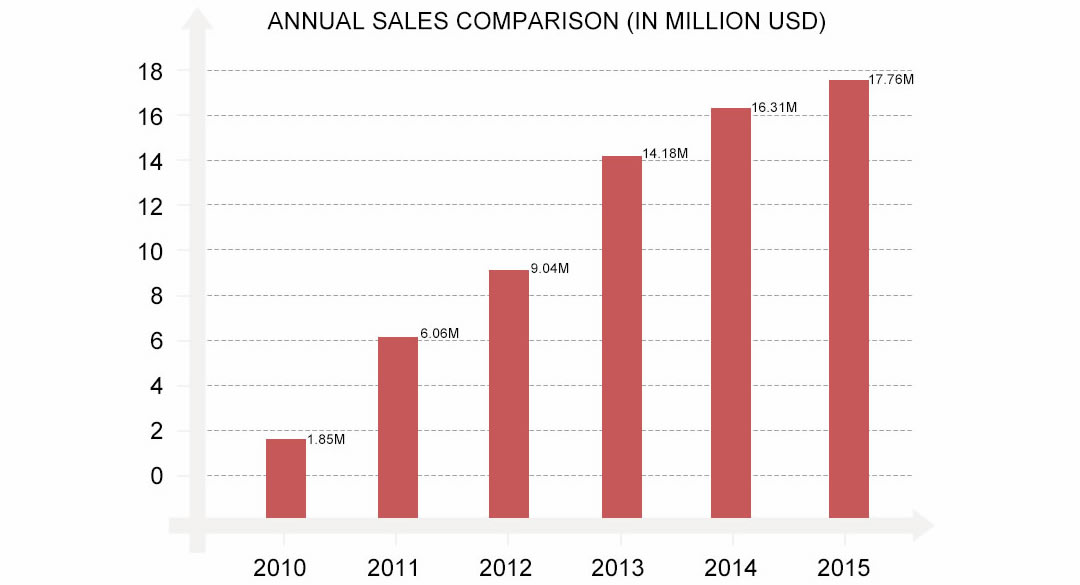 MAJOR CHANNELS OF ONLINE SALE
2014 Chinese online retail market top 10 indicates, until Dec 2014, for Chinese B2C online retail market(Including open platform and Proprietary sales) , Alibaba Tmall is the top on the list, which occupies 59.3%. JD.com is right after, occupies 20.2%. And Alibaba Taobao, which knew as a C2C platform, almost triple the sales of JD.com

For these E-commerce platforms occupy totally more that 85% of Chinese online sales, we had chosen and integrated them as our online sales channel. All channels perfect cooperate to perform the sale task efficiently.
Daily Sales on Nov. 11th 2015 (China's Singles' Day) by Sales Platforms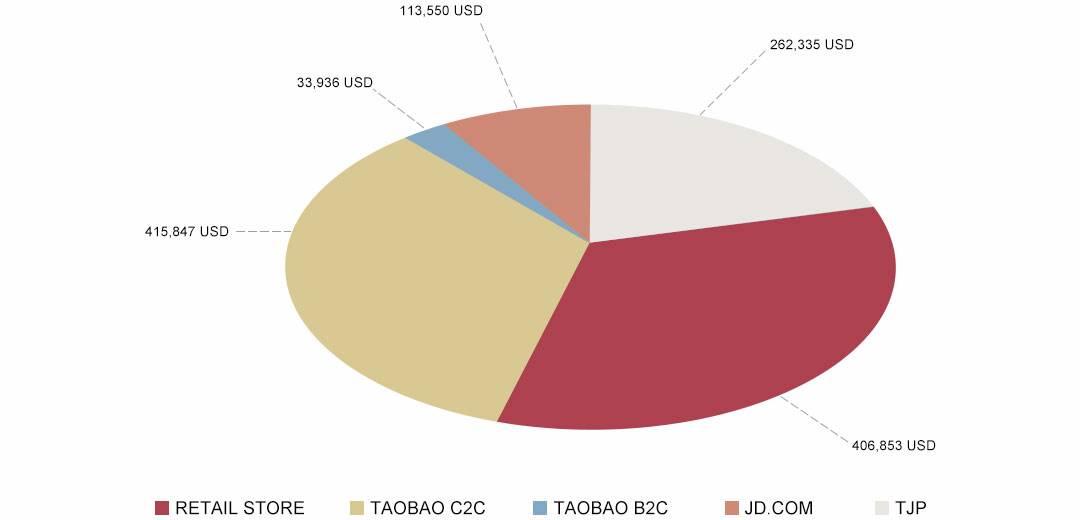 On 11.11.2015, Known as Single's day in China, TX's daily sale break ¥10 million, reached ¥12.14 million (approximately $2 million), it generated extremely considerable profit to US partner suppliers.
We are ranked by Alibaba Taobao as the Outstanding Seller for years. Continuously became the top seller in Outdoor category for the past double 11s and double 12s.